Rehearsals start September 25th for our 2022 concert season! New singers who have experience reading music and singing in choirs are welcome. We rehearse each Sunday from 2:00pm until 4:15pm. Registration will begin at 1:00pm on the 25th.

Click on the singer letter link to the left for more information!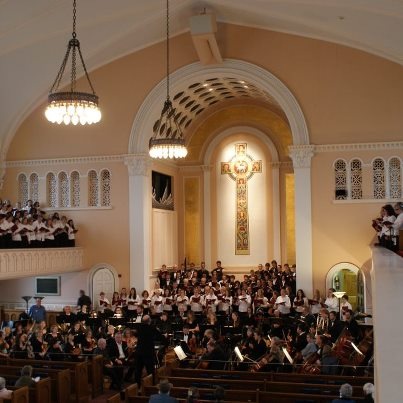 October 28, 2012 ~ Performance with Orchestra of Northern New York (ONNY) and Potsdam Community Chorus at First Presbyterian Church in Watertown, NY

The History of Northern Choral Society

Northern Choral Society was started in 1954. It is an ecumenical community group with about 100 vocalists, an orchestra of nearly 25, and a children's choir of 22. This group is funded in part by the Northern New York Community Foundation.

Here you will find out how to join Northern Choral Society. Please look around and don't forget to leave a message in the guestbook. If you have any questions, please leave those in the guestbook as well. Have a great day!